Classifieds
Prospective buyers: You must be a property owner in CBPOA in order to purchase a boat slip/marina membership and deliver a Bill of Sale to the CBPOA Board of Directors via ASI and to the Marina Manager. Click here for a Bill of Sale form.
Association Members: If you purchase a boat slip in the Marina from an Association Member, you must be a current member and deliver a Bill of Sale to the CBPOA Board of Directors via ASI and to the Marina Manager. Click here for a Bill of Sale form.
Any sales of EDU's (waste water connections must be between CBPOA members only. The transaction must be acknowledged by the BOD and be properly recorded through ASI.
All classified ads will be posted for a maximum of six (6) months. Please contact admin@cbpoa.info to post an item or to let the Association know that your item has sold so the ad can be removed.
---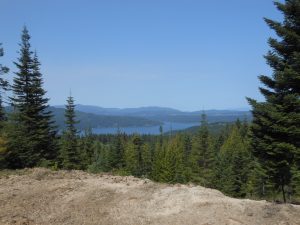 21 spectacular acres with an excellent build site overlooking beautiful Lake Coeur d'Alene Idaho. There is a well already in place with septic and electrical hook up available. The amenities for this private community include a marina and an airstrip. Call 877-393-5647 for more details. (posted 01-17-2020)
---
Hi Neighbors,
My son, Brandon, and his partner, Jen, have recently relocated to CdA from Houston, TX and I'd like to introduce them and their services as they may be of use to you.
Their business is called Creating Spaces and they offer construction, remodeling and design services. Jen coordinates design and project management and Brandon is the craftsman. Brandon is a 4th generation carpenter and has developed a broad range of construction skills in his 15 years of experience. They're talented, detail oriented, clean, cost conscious, and offer great customer service. They're happy to provide a portfolio with pictures of past projects and connect you with prior customers for references. Creating Spaces specializes in the following services:
Project Management
Interior Design
Interior Construction
Renovations / Remodels
Cabinetry
Trim Woodwork
Flooring
Tile
Decks & Fencing
TREX installation
Concrete Countertops
Thank you for considering them for any future projects you may have.
You can reach them via text or phone at 832-603-9919 (Jen) or give me a shout at 650-422-4295.
Thank You, Leslie Volpicelli (posted 07-26/2019)
---
We are property owners (Lot 3 Block 4 EWE) and would like to purchase or lease a boat slip. We need the slip to be at least 20'-25'. Paul Sohrweide 208-699-0379 (posted 06-09-2019)
---
Boat Slip Wanted: I would like to purchase a boat slip if you have one or know of one please let me know. Amanda Reinhardt (208) 661-4053, Amanda@NIDRealty.com Thanks! (posted 04-04-2019)
---
Looking to purchase a boat slip: for a 24' pontoon boat. Must be able to get boat in/out easily please. Contact Russell Applegate (480) 223-3964. (posted 01/30/2019)
---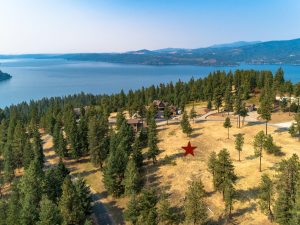 S. Ridgeview Loop Build your dream home on this beautiful, level, 2-acre view lot located in Parkwood Acres above Carlin Bay on Lake Coeur d'Alene! Easy access to the property amongst stunning custom homes! Enjoy the private community amenities including a sandy beach, marina and airstrip for pilots. Purchase includes the option to lease 30 ft boat slip for 2 years with first right to purchase. Hangers are available to lease or purchase based on availability. Carlin Bay is located in beautiful North Idaho on Lake Coeur d'Alene, nestled in the mountains with breathtaking mountain and lake views. Enjoy the majestic beauty of N. Idaho and Coeur d'Alene area! $269,000. Sharon Cunningham, Realtor, Century 21 Beutler & Associates, 208-755-1648, SharonC@21goldchoice.com (posted 09/28/2018)
---
EDU For Sale: EDU hookup for $13,999 or reimbursement of amount paid so far ($42/month starting in September 2015) and take over payments. Please call, text or email for info. (480) 206-4526 or azflycasters@aol.com (posted 01/30/2019)
---
EDU For Sale. $15,000 or cost reimbursement and take over payments. Payments of $42 started on September 2015. Contact info: Home # 509-238-3002 or Cell # 509-710-1996. Please leave a msg or text and we will get back to you. Email: loosemoose@verizon.net.
---
There may be additional EDU's available. Anyone interested should contact admin@cbpoa.info.
Copy­right © 2019 CBPOA. All rights reserved.